Who Are We?
Joey and Christina moved to Bethel Springs in 2021 to simplify their lives and build their forever home. In honor of her mother's memory, Christina wanted to bring their dream of running a bed and breakfast to life.
Joey and Christina want to provide a Christian environment for guests to feel special and able to relax.
Where are we?
2301 Clarence Barham Rd
Bethel Springs, TN 38315
15 miles south of FHU
32 miles south of Jackson, TN
30 miles north of Corinth, MS
---
Bedroom Options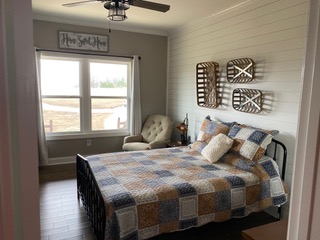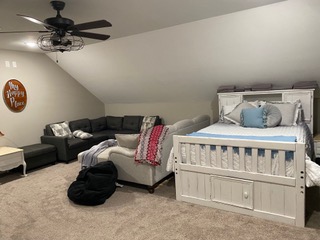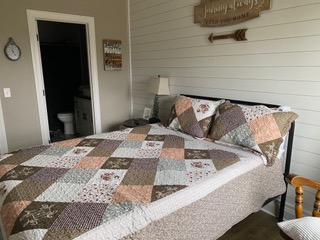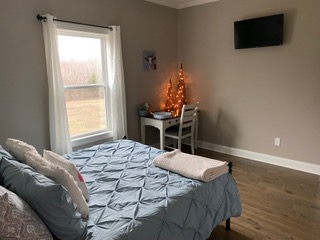 The Rooms - (price changes due to room upgrades made for 2023)
Refuge: sleeps up to 4 - $85 per night
Beauty Hill: sleeps 2 - $65 per night
Sugar Creek: sleeps 2 - $65 per night
Hickory Corner: sleeps 1-2 (full size bed) - $50 per night
Laurel Hill: bonus room (full size bed, 2 sectionals) - $70 per night
---
*Rooms include: Everything you will need with some extra touches of love. Contact via text or email for additional requests or accommodations.
All guests will have access to complimentary coffee, tea, and water, as well as a homemade danish every morning.
---
Large Groups
Please inquire about any large group discounts such as ladies retreats, teen lock-ins, bridal showers, and the rental of our barn.
---
Breakfast Options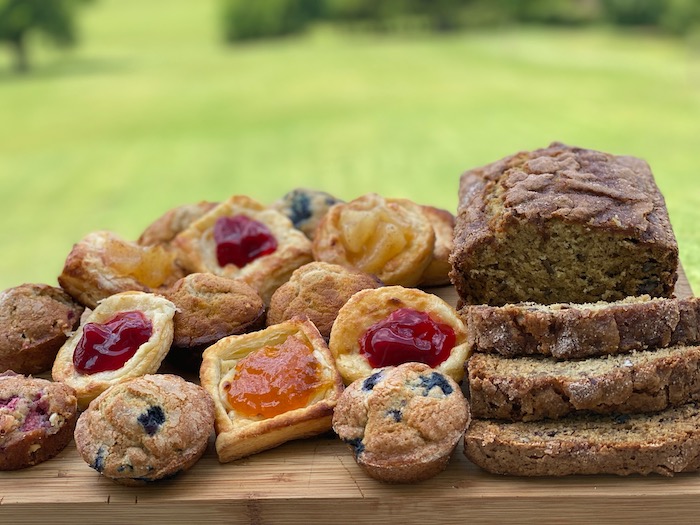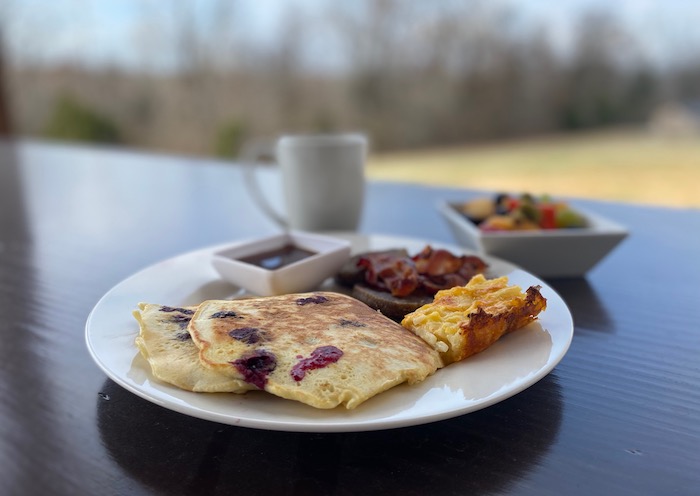 Being mindful of cost, a full breakfast will be available but optional. Once you book your reservation you will be contacted with several options.
Breakfast will be an additional $10 per adult and $5 for 10 and under.
**Options may include**
-Texas style breakfast tacos with fruit.
-Southern style breakfast with biscuits, bacon, sausage, eggs, and hash brown casserole.
-Healthy style with quiche, fruit, and yogurt parfait.
-THE BIG BARKLEY: pancakes, bacon, sausage, eggs, and hash brown casserole.
*Please inform us of any dietary restrictions.*
---